Fill out the form below and one of our team will get
back to you as soon as they can. You can also visit our FAQs.
Thanks!
This field is required
This field is required
This field is required
Frequently asked questions
What are my options for delivery?
At checkout you can select your preference from a number of delivery options, which will include:
Express - same day delivery within 3 hours (Sydney metro only*)
Scheduled - specify your preferred time window up to 7 days ahead (Sydney metro only*)
Standard - All other areas will be shipped from our warehouse in Sydney within 24hrs if ordered on a weekday, or from Monday if ordered on the weekend. Deliveries are between 9am and 6pm, Monday through Friday.
You will receive a notification when your order has left the Design.Online warehouse and is on route for delivery to you.


*Select areas only, available options for your area will be confirmed during checkout.
How will my Design.Online be delivered?
Your Design.Online furniture will be courier delivered to your front door and will arrive in cardboard cartons. For those who order furniture, we recommend having a friend or family member to help you lift the boxes into your home.
How does the trial period work?
We want you to love your Design.Online so have removed any of the risk of ordering online. All Design.Online furniture comes with a trial period and a full refund policy, so you can try Design.Online in the comfort of your home.
All bedding feels different, so it might take some time to adjust to your new mattress, bed frame or pillow. We ask that you give your body time to adjust to a better night's sleep or snoozy nap.
If you decide our furniture is not for you, contact us at orders@design.online to organise a collection free of charge and a full refund. For more information, refer to our returns policy.
How do I return a product?
Returning an item couldn't be easier.
Test and try your purchase in the comfort of your own home. Your trial period will begin on the date you receive your order and if you're not convinced you can return your product before the end of your trial period.
If you would like to return an item, you may contact us by simply emailing orders@design.online and include your:
- First and last name
- Mobile number
- Delivery address
- Items to be collected and quantity
If you're in a metro area serviced by Design.Online, we'll collect your purchase for free. Otherwise, we will provide you with our nearest depot to return it to.
After your item has been collected, you will receive your refund in full. Refunds will be the price that was paid for that product, in the original form of your payment and paid within 10 working days after the date of collection or drop off.
How can I check the status of my refund?
We are here to help - contact the Design.Online team at orders@design.online with any questions about your refund.
Do Design.Online products come with a warranty?
All of our products come with warranties. For more information, please refer to our written warranty policy.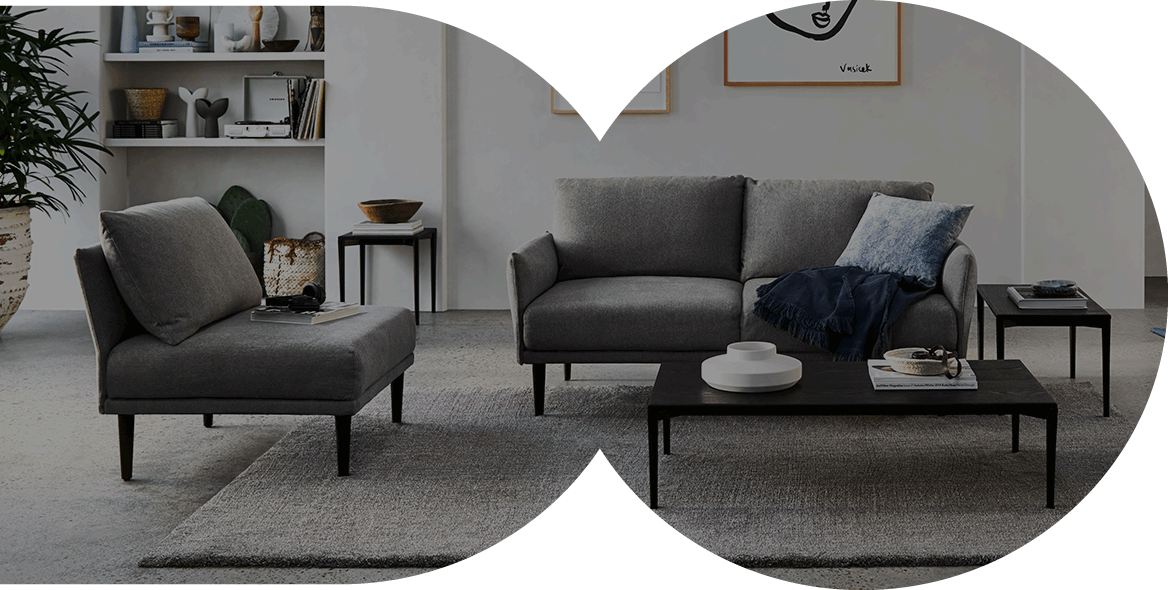 Look at furniture in
a totally new way.
At Design.Online, we deliver ground-breaking design at a ground-breaking price.
We achieve this by designing smarter. At every step of our process, we've managed
to design-out cost without compromising quality, and with sustainability at front of mind.